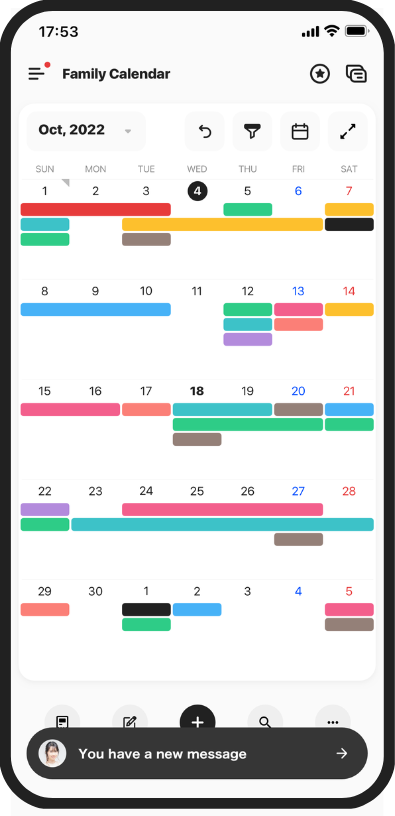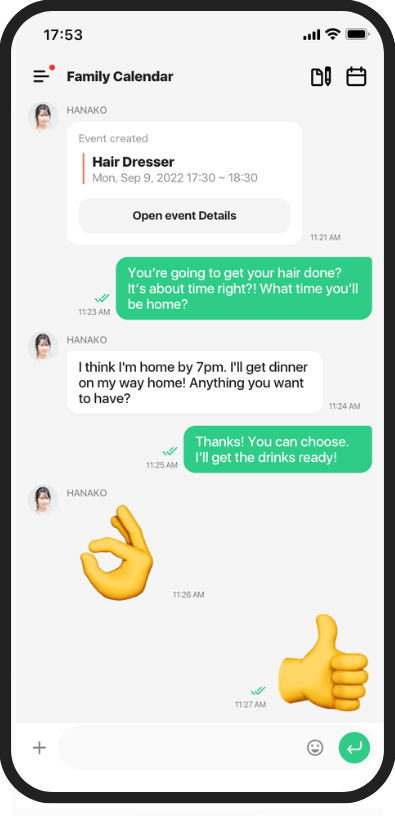 "TimeTree Calendar Chat" is a feature that allows calendar members to exchange messages in a chat room for each shared calendar. The chat will enable members to discuss their schedules smoothly in one place.
*TimeTree Calendar Chat is available only for the mobile app.
How the Chat works
Go to the main menu by tapping the image icon in the upper left corner
Select Calendar
Tap the chat icon 💬 at the top right corner
Start chatting!
Open Chat: Tap the chat icon on the upper right corner of the calendar
Seen messages: A

checkmark next to each message will appear when it's been seen. For three or more members, the number of reads will also be displayed.

Notifications: The number of unread messages will be displayed with a red icon on the upper right corner of the Chat icon. If notification settings are on, you will also receive push notifications from your device.