Notifications can be turned on or off to compliment your TimeTree experience.
There are multiple notification options within TimeTree.
1. Event Reminder
Event reminders can be set to notify an upcoming event. When a time for a reminder has been set, all members of the calendar will receive a notification about the event.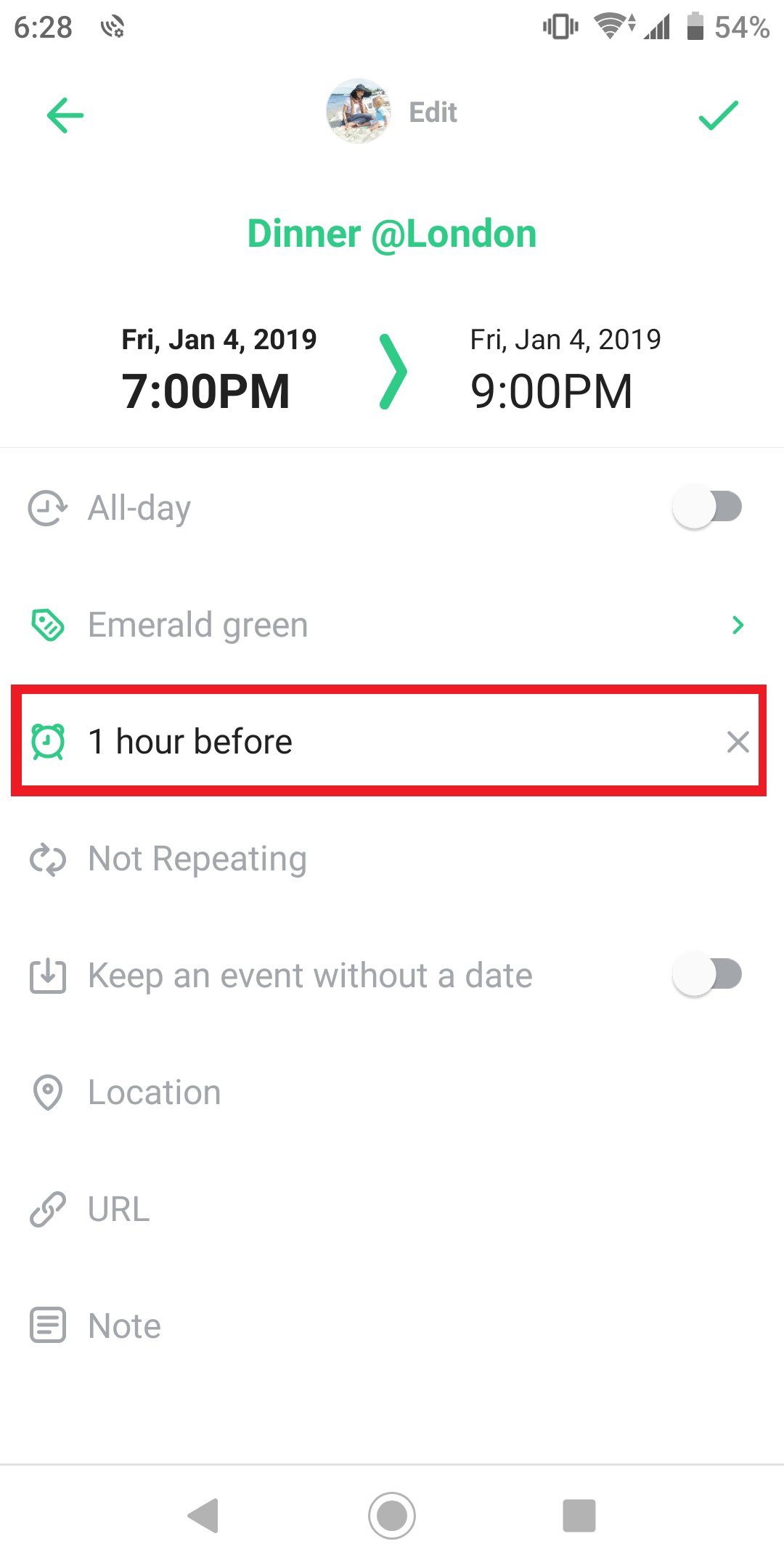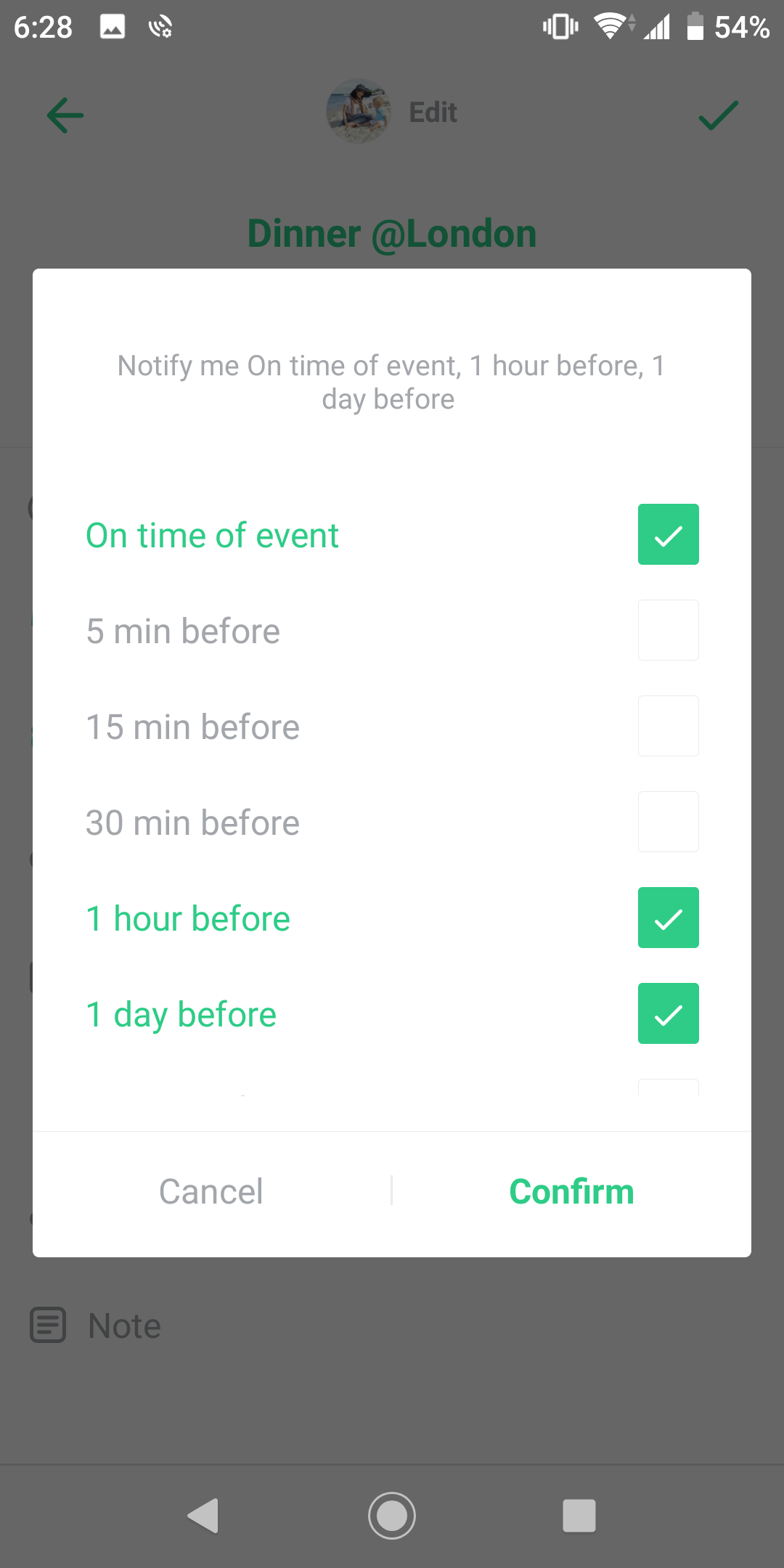 2. Calendar Notification
By turning a calendar's notification on and off, you can choose to receive updates of new, edited, and deleted entries and changes from that calendar.
Select calendar > 

 More Tab >

 Options > User Settings > Notification Settings
※Turning the calendar notification off does not affect other members' ability to receive notifications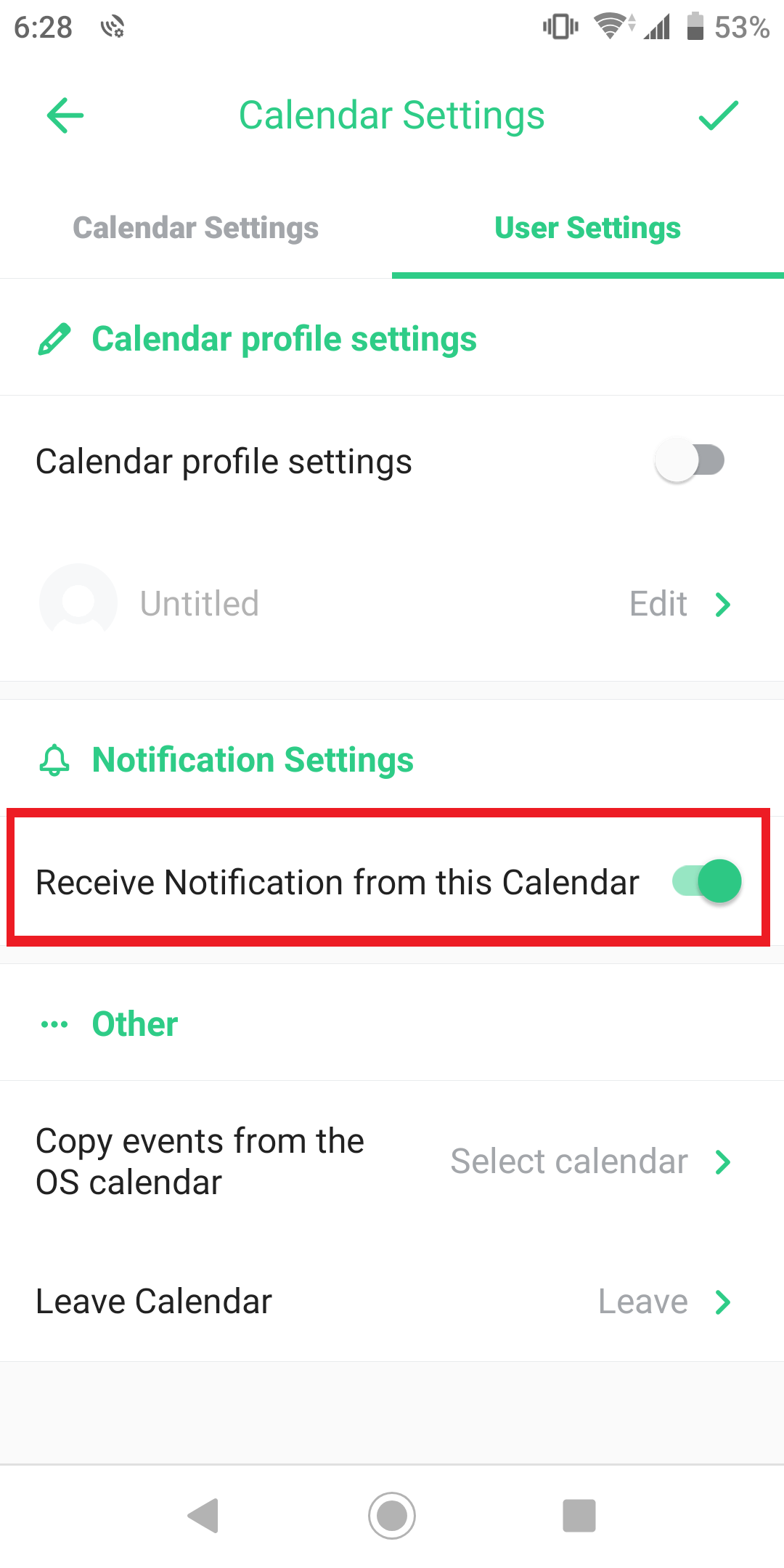 3. App Notification
 From the TimeTree App settings, you may turn off multiple notification settings.
App Notifications : All notifications from TimeTree
OS calendar Notifications : Notifications of events from calendars outside of TimeTree
Today's Notifications : A daily agenda that summarizes the events of the day