Tap the "+" button at the bottom of the screen to open the "Event Creation" page.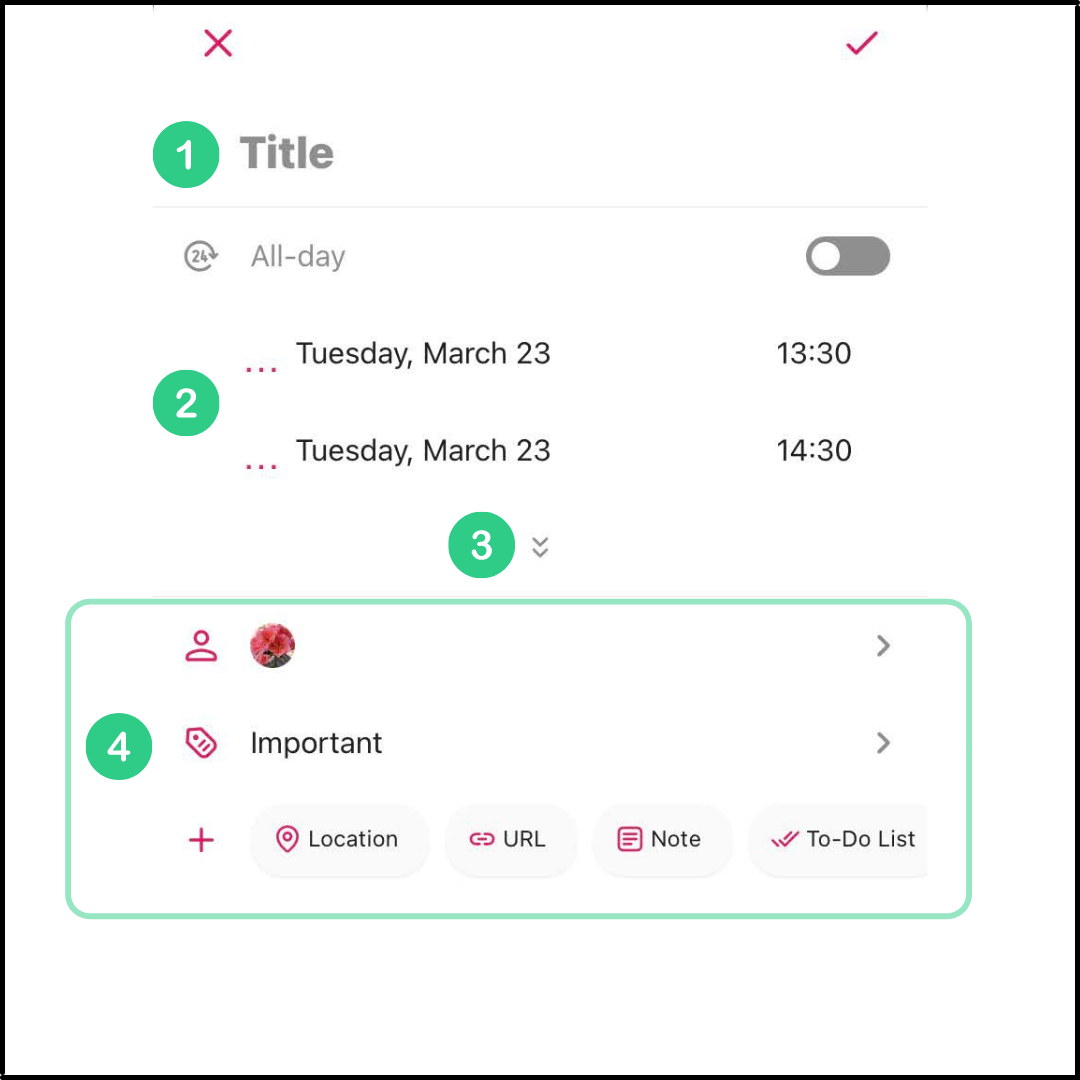 ① Tap and type in the title
② Edit date and time, if there is no specific time, tap the "All-day" button
③ 'More Options' includes functions below:
Day counter

Notification settings

Repeating options, etc.

④ Add participants, labels, location, URL, notes, and to-do list.

Once you are done, tap '✓' to save.


To add the time and date for events, there are two methods:
enter into the number pad

scroll to the desired number
We recommend the number pad for faster entry. For example, if you type "1200" into the number pad, TimeTree will automatically scroll to "12:00 PM".
Click on the date field to bring up a mini calendar which you can select directly from. (You can see which days have the least appointments as well!) It saves a lot of effort once you get used to it!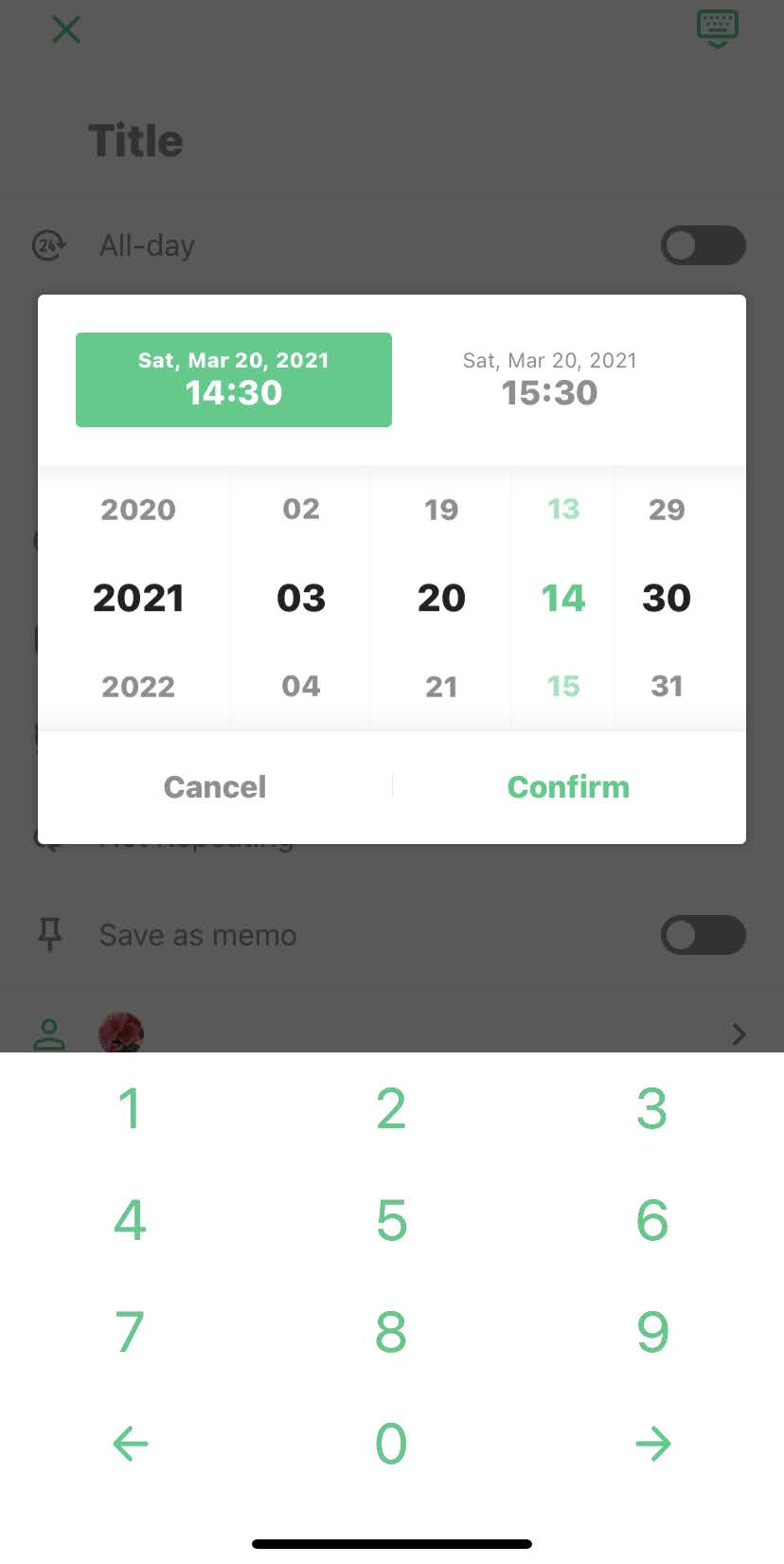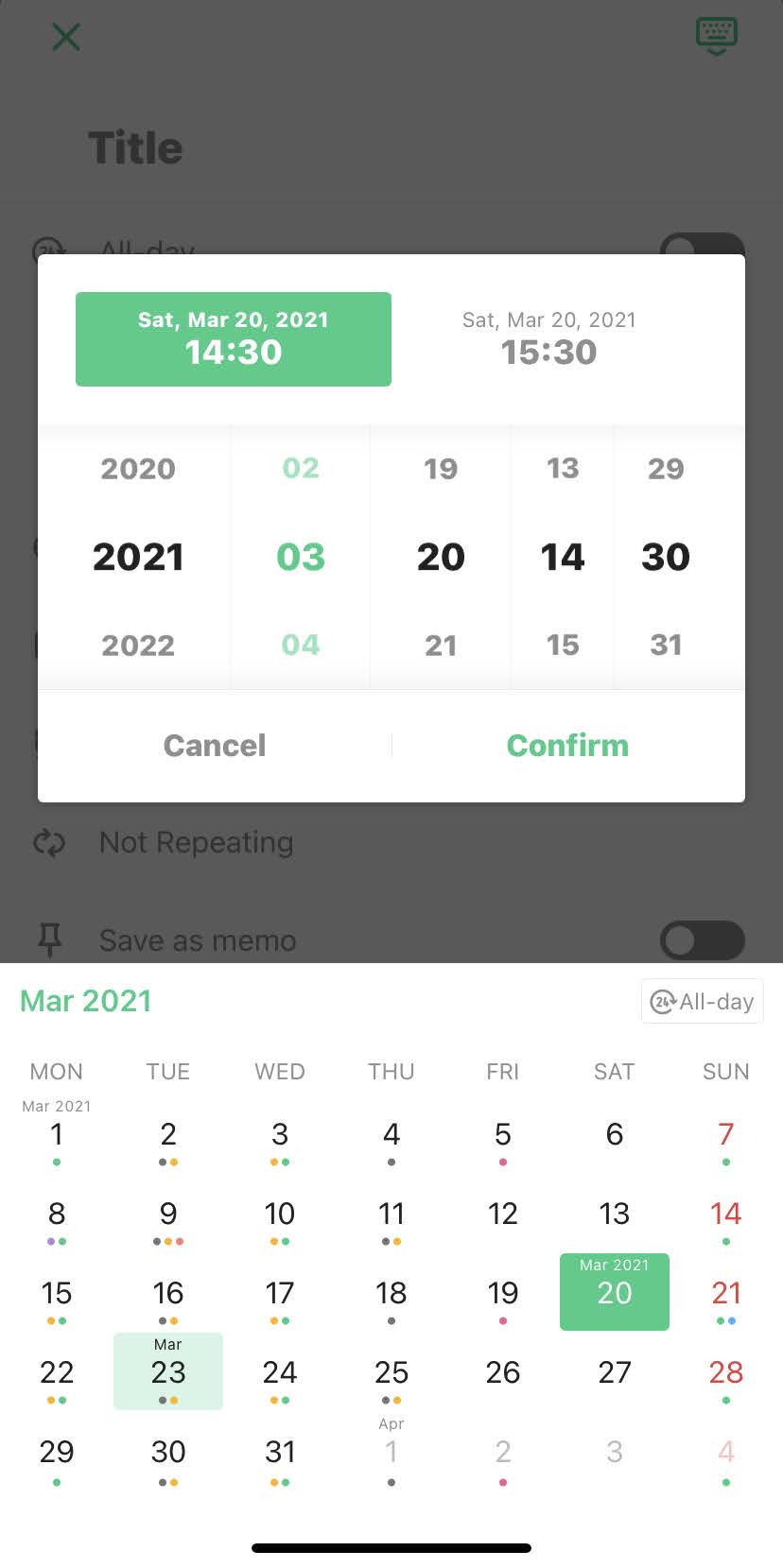 If you have any questions, please contact us using our contact us form.
Relevant: Create repeating events