If you have any inquiries or feedback, please feel free to contact us!
Contacting us from within the App (Recommended)
❖ By contacting us from within the TimeTree App, we will be available to identify and look into any issues much faster, and we be able to solve them much faster as well.
Tap the three horizontal  in the top left hand corner of the main screen
Tap "App Settings" 
Tap the "Support" tab
Tap "Contact us"
Select your category from the menu
Type message, attach image if applicable and tap "Submit"
❖ Please double check and make sure you have entered the correct email address so that we will be able to contact you.
Contacting us via Email
Inquiries can also be sent using email.
Please send your inquiry to support@timetreeapp.com with the following information: 
 Mobile device model, OS name, and version information
 TimeTree app version information (Under "Version information" in the support tab of the App settings mentioned above) 
 Email address used to for your TimeTree account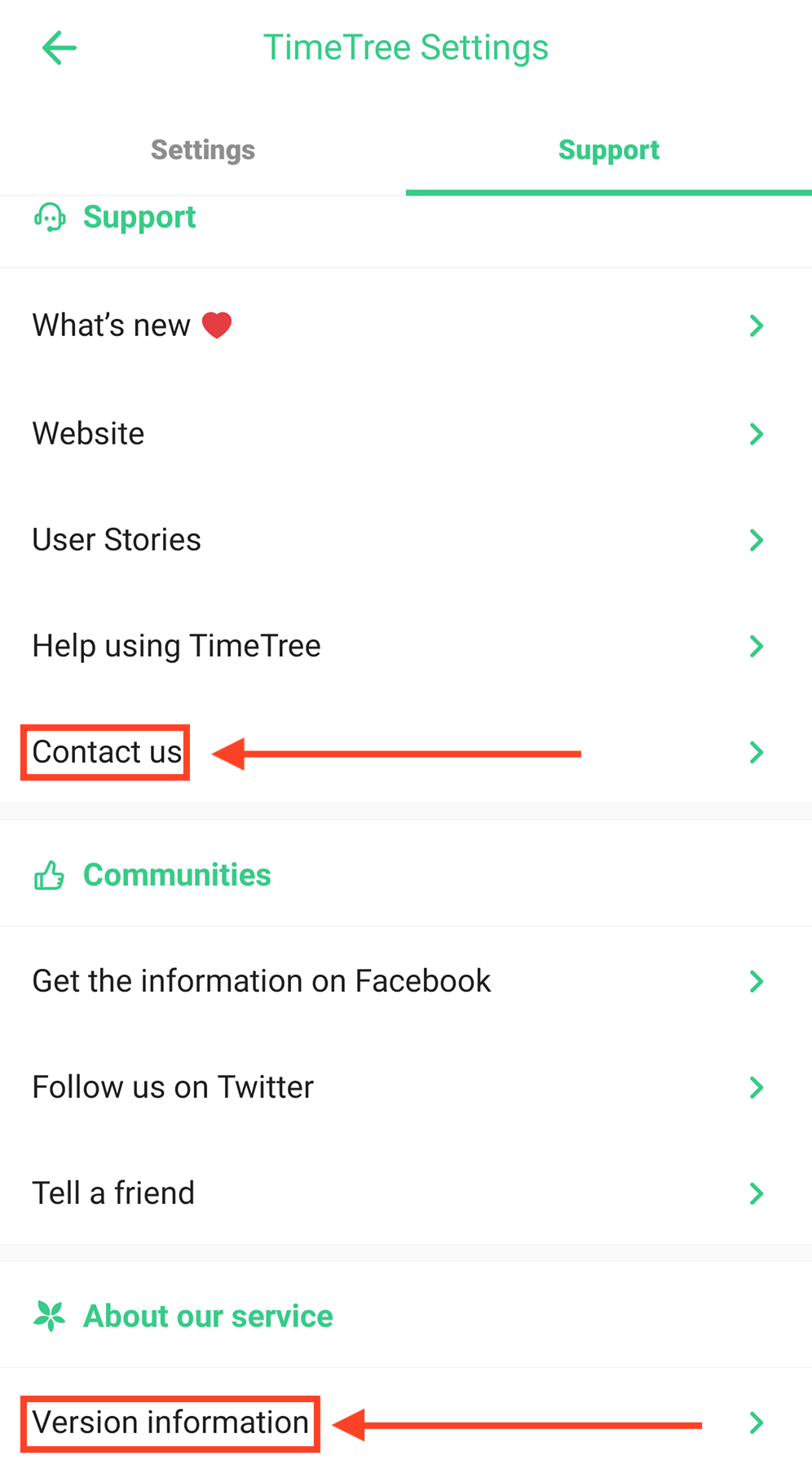 Keyword:contact us/inquiry/feedback/support/