TimeTree can also be accessed from web browsers.
However, due to TimeTree Web still in Beta, not all features are accessible.
For the full TimeTree experience, we recommend using the app version.
You may use your TimeTree account to gain access to all your calendar and events from both the app version and web version!
TimeTree Web
https://timetreeapp.com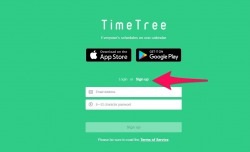 supported browsers for TimeTree Web are as follows;
Windows

Chrome
Internet Explorer 11
Edge
Firefox 

Mac
Keyword: desktop/pc