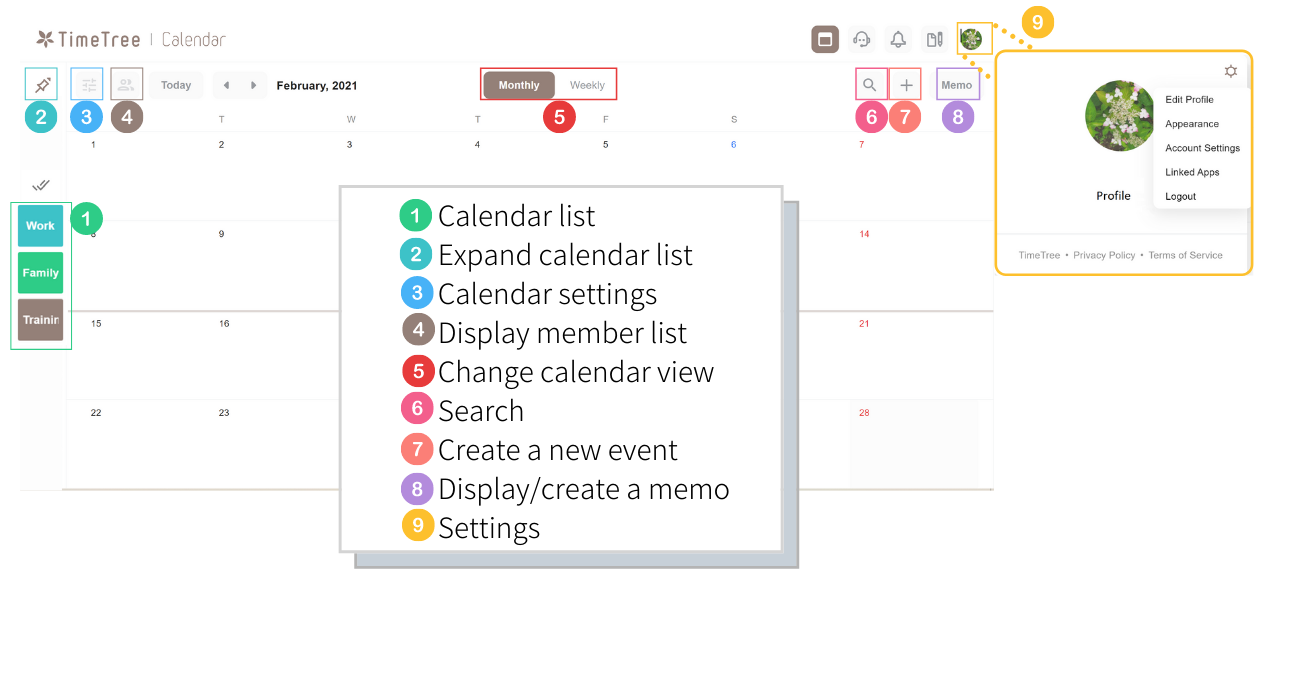 Calendar list

Display specific calendars or select multiple calendars to view at once.

Expand Calendar List

View calendar details and add new calendars.

Calendar Settings

Calendar settings: Edit calendar name and cover image.
Profile settings: Edit/create a profile for the calendar, Delete/Leave calendars

Display Member List

View a list of current calendar members or invite new members to your calendar.
View which events members are attending by flicking the switch next to their name.

Change Calendar view

Switch the calendar between monthly and weekly views.

Search

Search calendar entries with keywords

Create an Event
Show/Create a Memo


Create memo by pressing "Enter"

Settings

Edit profile, account, and appearance settings
Change the day the calendar begins, 24-hour times, and Public holiday settings
log out/delete your account
Features not yet added in the web version:
Summary view of the selected calendar
Feed screen display
The ability to display OS calendars such as Google Calendar
Label management (change label name and color)
Additional functions to come in the future.