Use memos as a to-do list, shopping list, a list of places to go, or just for note-taking!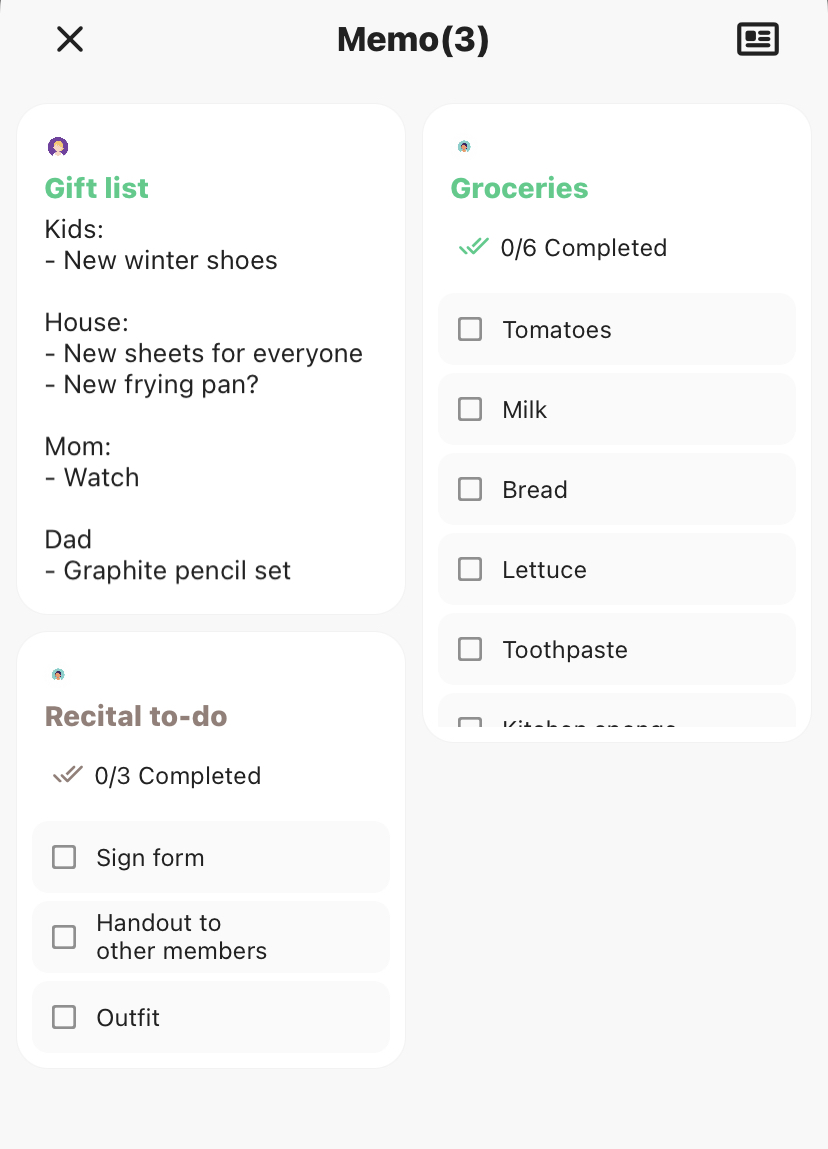 View memo list
iOS/Android
Tap "Notes" at the bottom right of the calendar

Or scroll down the monthly calendar
Web
Tap "Memo" at the top right of the screen
Create a memo
iOS/Android
- Add new from the "+" button on the memo screen
About each button: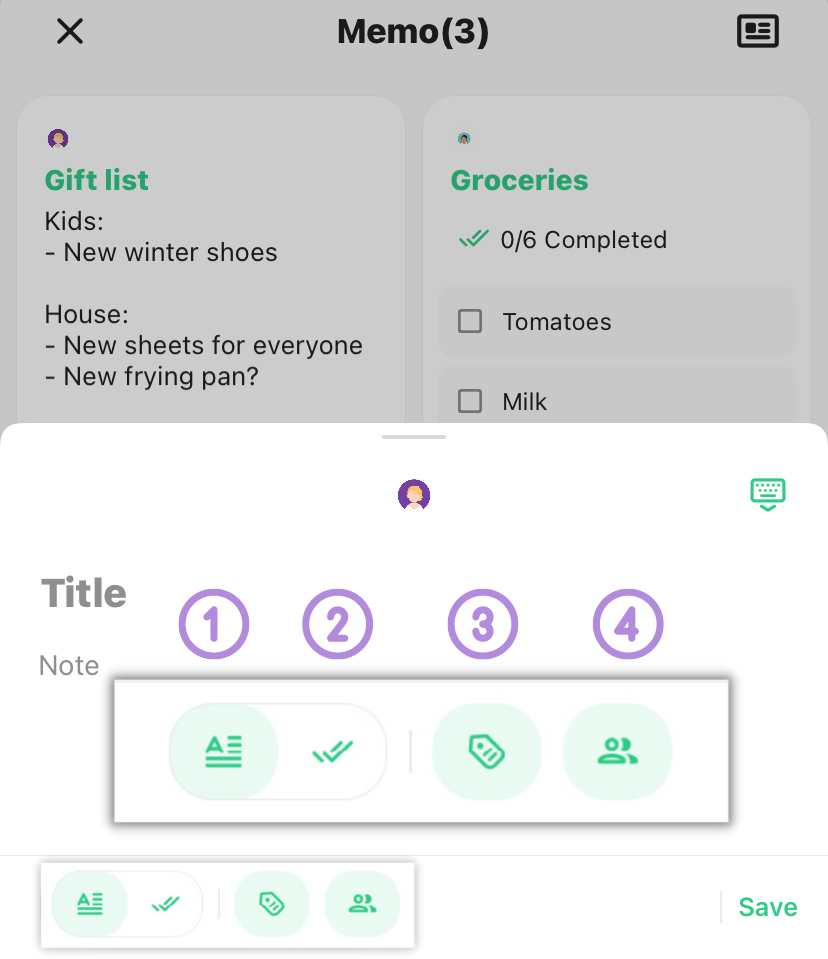 Text-type memo

Checkbox type memo

Select label/color

Select calendar (Only when on "All Calendars")
Web
Click "Memo" in the upper right corner, then enter in the "Enter to post" field at the top and press the Enter button.
For details, please refer to ⑧ on this page.
Sort your notes
iOS/Android only
You can sort the notes by long-pressing them.
The first 10 are displayed under the calendar
Sorting is not possible on "All Calendars"
Please select a specific calendar after tapping the "-" three lines in the upper left
Move from notes to calendar
If you turn off "Save in notes" on the event editing screen and enter the date and time, it will move to the calendar as an event and disappears from the memo list
Useful when the schedule itself is temporarily put on hold, or when the date and time are not yet confirmed.
About the checklist
Change order
Press and hold the six ● buttons on the right side of the item to move it up or down.
Remove items
Delete one by one: Swipe the checklist left on the edit screen
Bulk delete: On the memo editing screen, tap the "x" on the right side of the "Checklist 0/3 completed" item

The entire list is deleted, not just the completed items.