At the moment, we don't have a feature that automatically assigns colors to the events created by different members of shared calendars.

What we suggest is that calendar members manually set their own colors by using the event labels feature when creating events in shared calendars. For more information about this feature instructions can be found at the bottom of this page. For more information about this feature, please refer to our help page:

About Event Label Management
Once a user has selected a color for a specific calendar, that color will be automatically chosen the next time they create a new event in the same calendar. In this way, users will effectively have selected a colour for themselves within a specific calendar.
Instructions:
Tap the three horizontal lines in the top left hand corner of the screen
Select a calendar from the side menu
Create an event in a calendar you wish
Select the color you wish to identify as within that calendar








Save the event in the calendar
All future events within the same calendar will automatically select that color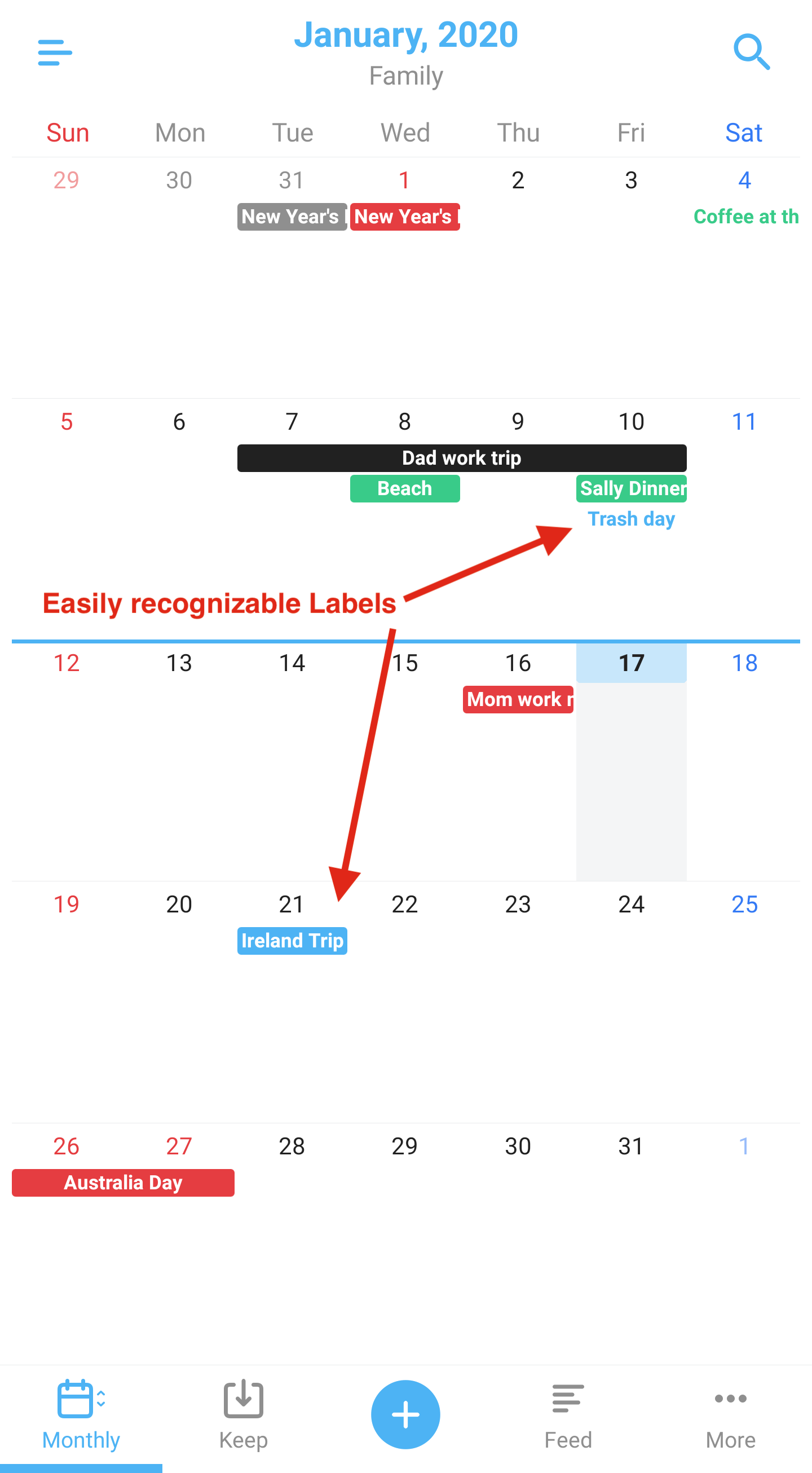 tags: member labels; member color, color, specific colors for members