Link Public Calendars to
display public calendar events in your daily view of private/shared calendar
add public calendars to your monthly view of private/shared calendar
How to link
Get a public calendar URL through social media, messaging app, and mail.
Tap the "Link and receive updates" button on the Public Calendar Home Page.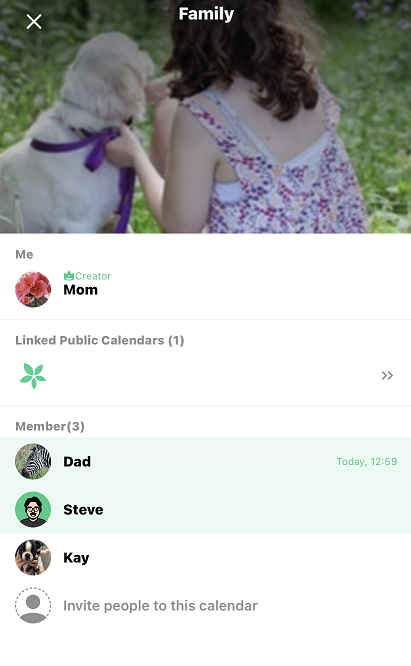 How to add events to the monthly view
Select the public calendar event displayed on the daily view
Tap the star ☆ icon to add
How to unlink
Select a shared calendar
Tap the three dots on the lower right corner
Tap "Linked Public Calendars" and tap "Remove link"