What are Public Calendars?
Public Calendars are a new way to send out promotional information or public event information in a calendar format. Once a user subscribes to a public calendar, they will receive any new information from posted on that public calendar.
Recommended
For those who wish to receive regional events near you
For those who wish to follow appearance schedules with artists and bands
For those who wish to receive promotional information of brands and stores
For those who wish to receive release information on games and movies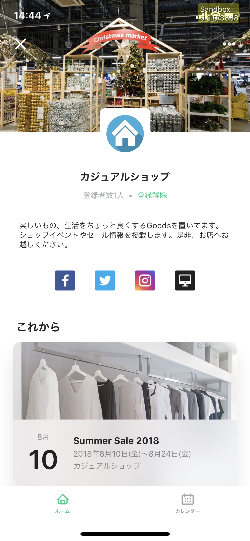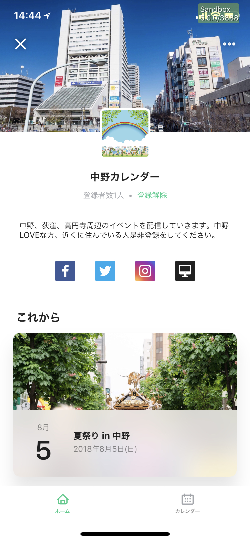 Pros for Using Public Calendars
One event becomes everyone's event

Users may directly add public calendar events to their private or shared calendar.





Popularity Check

You can check how many people have seen your event or added to their calendar in real-time!

 



Discovering New Events

Public calendars and events can be seen from the internet.
❖ It usually takes about 1 week before your calendar and events can be seen on the internet.

Users may also specifically search for your calendar and events. (In Development)
New to Public Calendars?
How to create and find the public calendar menu
Anyone can create public calendars.
Swipe the

main menu right to left and simply press the 「+」button!