TimeTree allows you to invite other people to your calendar via invitation links.
Calendar Invitor:【Invitor】
Calendar Invitee:【Invitee】
1:【Invitor】Sending calendar invitation links
After creating a calendar, you may send invitation links via electronic mail, Twitter, Facebook, LINE, and more!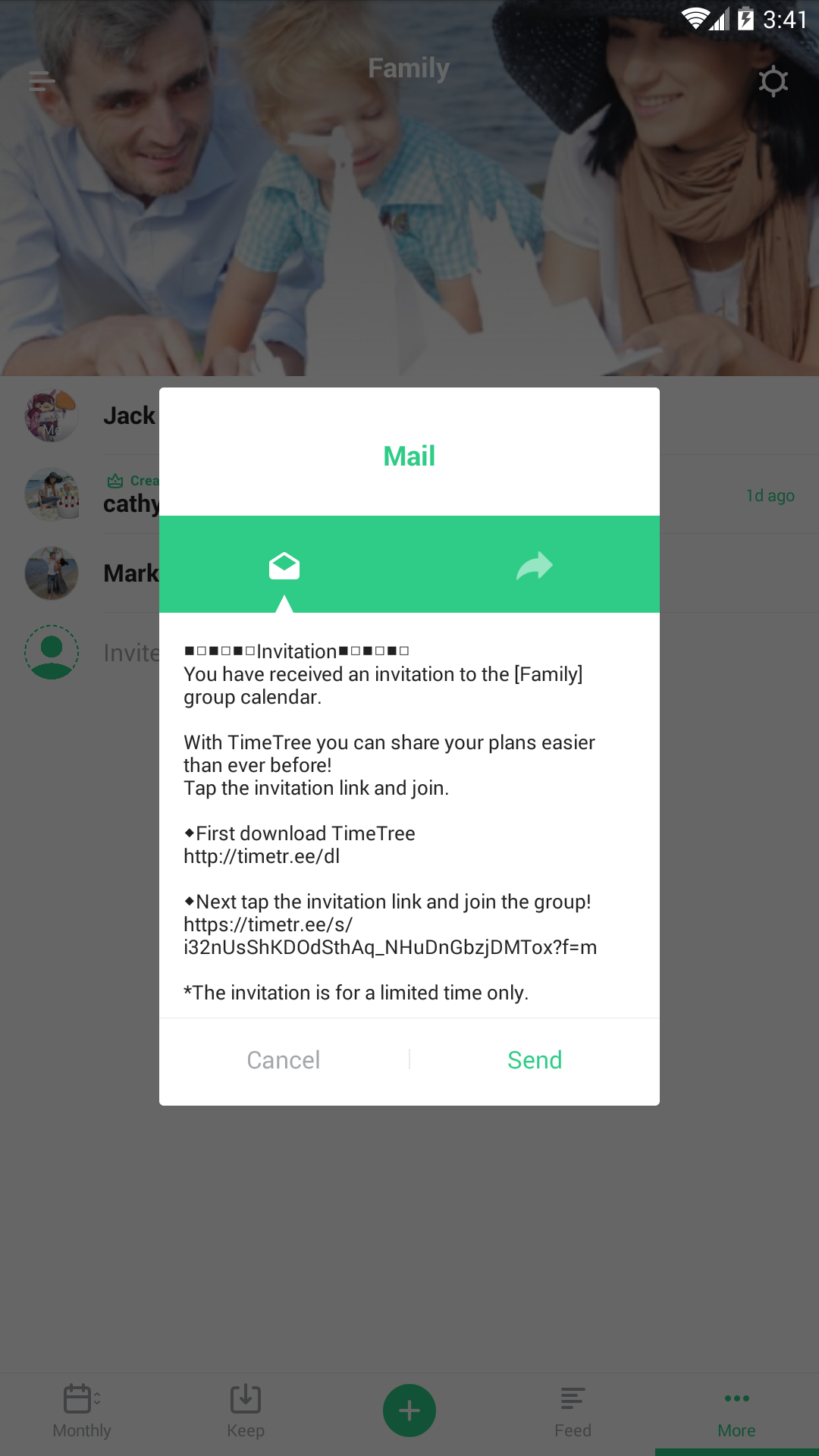 2:【Invitee】Joining Calendars
After selecting the URL of the invitation link, you are now a member of the shared calendar!
3:【Invitor】Checking members
You can see the current members of the shared calendar.
4:Done!
All events, comments, photos uploaded onto the calendar can be viewed by anyone from the shared calendar.