(Please see this page for Android widget.)
How do widgets work?
Calendars displayed in widgets:

The widget calendar gets its calendar information from your "All Calendar" screen.
Other calendar events such as external calendar (Google Calendar, and Apple Calendar) cannot be displayed.

If the events are not displayed or updated, please try again after restarting the iPhone.
Lock screen widget (iOS 16)
Open the app and return to the lock screen
Long press on the lock screen
Tap "Customize" or "+" at the bottom
Tap "Add New"
Select "Color"
Select Widget
Go to the edit screen

If you cannot see TimeTree widget, please re-install the app

Tap the top or bottom of the time display area
Select the widget from "Add Widget"
* Tap the selected widget to "Display only my schedule".
Tap "Done" in the upper right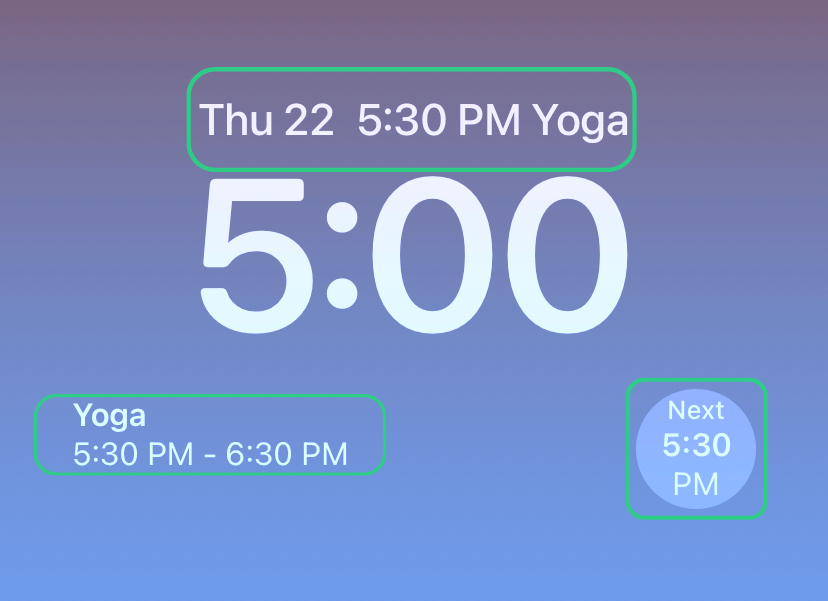 Home Screen widget Daily/Weekly/Month View
From the Home Screen, touch and hold a widget or an empty area until the apps jiggle.
Tap the Add button in the upper-left corner.
Select TimeTree, choose from three widget sizes, Daily/Weekly/Month View, then tap Add Widget.
Tap Done
To edit the widgets, press and hold the widget on the home screen and tap "Edit" and turn on "Show only my events"